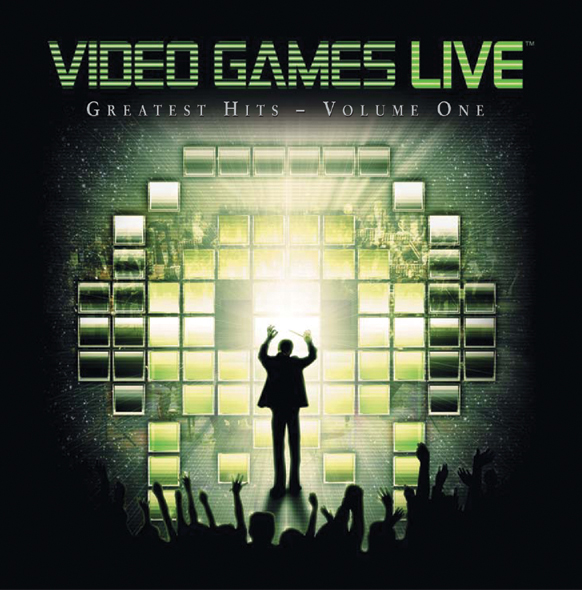 For those that have yet to experience Video Games live and have always wanted to EMI is bringing you the next best thing. EMI Classics has collaborated with Video Games Live and IMG Artists to release an album celebrating some of the best known, most popular video game music of all time. Video Games Live: Greatest Hits – Volume One highlights some of the best show segments exclusively created and uniquely arranged with the original composers, most of which have previously never been released.
Video Games Live: Greatest Hits – Volume One includes medleys from some of the biggest games ever released, including Halo, Warcraft, Sonic, Tron, Myst Final Fantasy and many others.  The anthology CD was compiled by renowned video game composers and Video Games Live co-creators Tommy Tallarico and Jack Wall. The album features the Slovak National Orchestra as well as the Crouch End Chorus and the "Video Game Pianist" – Martin Leung.  The album was mixed and recorded at the world famous Abbey Road recording studios in London.

The album is the first global campaign of its kind, linked to the Video Games Live events planned in North America, Europe and Asia over the coming months and aims to appeal to a broad audience of gamers, non-gamers and music lovers of all kinds.
And today it is available for retail purchase,m or on iTunes  for only $9.99.