Gui J and I were lucky enough to get the preview of NXE in the 3rd and last round, meaning we got it about 5½ days early.  Gui J doesn't have Netflix yet, but I do.  If you have NXE, a gold Xbox Live account and like movies, I think you owe it to at least give Netflix a 2 week free trial.  This has always been my most anticipated feature of NXE, and it hasn't disappointed me yet.
Not only do you get a good standard def picture, but setting up your "Watch Instantly" queue is easy on the PC.  Playing them via your 360 on your big TV is a much better experience and interface than on your PC (with the exception that you can't add to your queue, only delete on the 360).  We all know HD is coming to "Watch Instantly", if you have the bandwidth (I haven't found it yet, but I've heard it's there).
I must now make a "Watch Instantly" recommendation for Pub listeners.  It's a History Channel documentary from 2006 called "Empires of Industry: Brewed in America".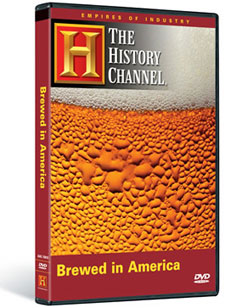 Here's the text rundown… "While the brewing of beer isn't the oldest profession, it certainly ranks up there when it comes to activities that have withstood the test of time. Tracing the roots of American breweries all the way back to the days of the Puritans, this thirst-quenching A&E program chronicles the growth of a multimillion dollar industry, including behind-the-scenes views of big-name brew houses such as Anheuser-Busch, Yuengling, Pabst and Coors."
Add this to your instant queue, watch it, and leave us some comments about what you learned.  I have yet to watch it, so I'll do the same.  If they ever add the feature to watch movies in a party, this will be a Pub community night for sure.