If you are in a bind and do not know what to gift or get for the Sony console, here are five must-have games from 2008 for the Playstation 3. They come in no particular order.
1. Metal Gear Solid 4: Guns of the Patriots
A masterpiece in every form. This game has it all: a well-written story, character development, excellent gameplay, good sound and graphics. Rather you are buying for the stealth-action gamer or the shooter fan, or you are one yourself and are buying something for you, then Metal Gear Solid 4 delivers this holiday.
2. Little Big Planet
A brand new series for Sony and with it comes plenty of single and multiplayer fun. Traverse your way through the game's preloaded levels or go online to find user-created content. You are also able to make your own levels, making this title have a long lifetime of entertainement.
3. Buzz! Quiz TV
If you or someone you know likes trivia, pick up a copy of Buzz! Quiz TV. With hundreds of questions, a great presentation, and multiplayer fun, Buzz is also a must-have for the PS3. The package also comes with remotes to give you that extra gameshow feel.
4. Resistance 2
The sequel to the acclaimed game for the Sony system. This first person shooter comes with two different campaign modes, 60 players online, and slightly improved graphics over its first title.
5.Fallout 3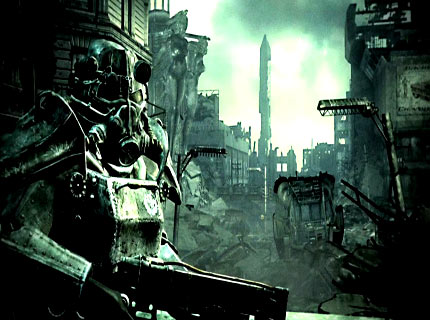 A vast world awaits those who step inside this title from the makers of Oblivion. With dozens upon dozens of gameplay hours, pick up this title and place it under the tree for that gamer in your life. Just do not expect to see them for a good while.