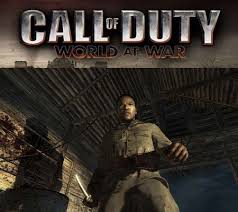 Live activity for the week of December 29 shows Call of Duty World at War rising up to the number 1 spot and Gears of War 2 rising back to the number 3 spot.  Guitar Hero World Tour made it way to the charts this week landing a number 6 spot.  Halo 3 is still among the top 3 and GTA IV continues to loss ground.  Here is the top 10 list for the week of December 29.
Xbox 360 Top Live Titles (based on UU's)


1 CoD: World at War
2 Halo 3
3 Gears of War 2
4 Call of Duty 4
5 Left 4 Dead
6 Guitar Hero World Tour
7 GTA IV
8 Fallout 3
9 Madden NFL 09
10 Fable II
I would like to see where Gears ends up after the patch that is to resolve some of the online problems is released later this month.  I also think GTA IV will soon be totally off the top 10 list as it continues to loss ground.