Sorry, no clever tagline on this one. The Rock Band DLC coming next week is a triple shot of The Fratellis off their album Costello Music.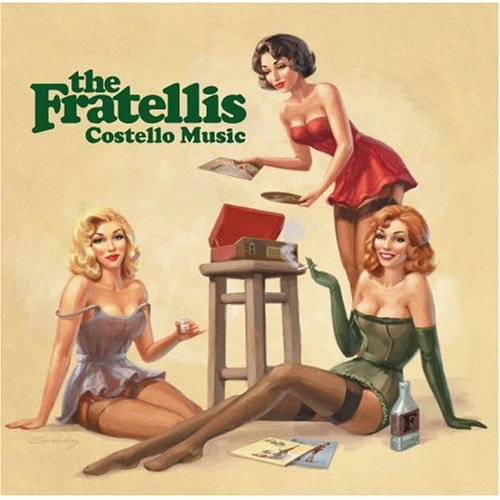 I know what you're thinking. Who? So, it's off to Wikipedia for some learnin'.
Costello Music is the debut album by Scottish rock band The Fratellis. It was released on 11 September 2006 on Fallout Records and was a moderate success, peaking at number two on the UK Albums Chart. The album had five single releases, as well as the download-only EP "Flathead". "Chelsea Dagger" was the most successful single, peaking at number five in the UK and number four in the Netherlands, but the other singles failed to chart in most countries.

The album was widely acknowledged to bear a strong resemblance to albums by The Libertines and critics commented on its British rock traits. Its success resulted in the band touring internationally, playing shows in Europe, the United States and Japan. The band's ensuing popularity saw them win the BRIT award for Best British Breakthrough Act.
The songs include:
The Fratellis – Creeping Up the Back Stairs
The Fratellis – Flathead
The Fratellis – Henrietta
Songs are $1.99 each (160 MS Points) or $5.49 (440 points) for the pack. Expect to see them on XBLA on Tuesday followed by the PSN on Thursday.