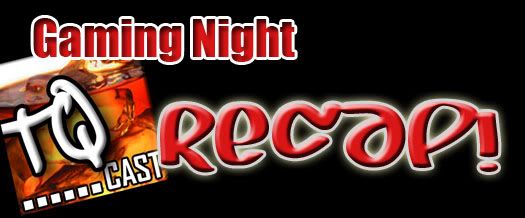 What up TQfam,
Warhawk gaming night was a lot of fun. Warhawk is a fun game to play with good friends, I was a little bit annoyed at first when I could not talk to my buddies. I figured out that you had to press start and click on Open Mic under the sounds tab, then you would be able to talk. This game is overall great, when you are not in a warhawk fighting you can hop in a tank or jeep with your buddy and fire away!
There was a communication error when Steve519 left because he was the room host but none the less, it was a fun night. Some people left after being kicked out because of Steve quitting on us and some of us kept playing. Our good friend and TQStaff Biff aka psn id: "CaptnNapalm" is to be the MVP of the night. I did not realize how good he was until I played with him, myself and others kept getting shot down by this guy. It was ridiculous.
As I mentioned on TQcast Episode 55, from now on I will let YOU, TQFam, decide which game gets played. Please comment this post with your vote and make sure you do this by Saturday night. The game with the most votes will be selected for TQgame night and will be posted for everyone to see on Sunday.
…and last but not least, as this would not be a recap without it, the shout outs! (this time they're pictures)