What's up Platform Nation community!  I'll get right down to it, this week we have two community gaming nights for this week and the first one I will be talking about is TQ Casts gaming night.
HOST:  TQCast
PLATFORM:  PlayStation 3
GAME:  To be voted on
WHEN:  February 25th (Wednesday)
TIME:  6:30 p.m. PST
TQ Cast is leaving it up to us the community this week as to what will be played.  So click on the link above and cast your vote.  Voting ends tonight so be heard and head over there and vote and don't forget to check back in on Sunday and find out what game will be played.  Maybe your looking to do a little trophy hunting or just want to relax and chill, whatever the case maybe I'm sure TQ Cast will deliver.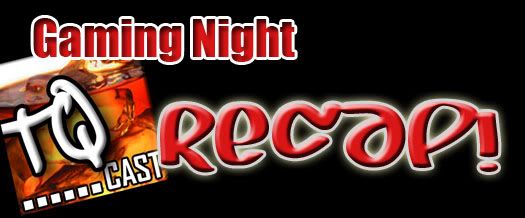 The next gaming night is being hosted by Steve519.
HOST:  Steve519
PLATFORM:  Xbox 360
GAME:  Call of Duty 4
WHEN:  February 27 (Friday)
TIME:  6 p.m. PST
Steve the Editor in Chief of Platform Nation is going to play host to a gaming night this week.  So if you want to test your skills with the one and only Steve519 head over to the forums and leave a message to let him know you want in on some CoD 4 action (also as a side note you will need the DLC to play).  So mark your calendar and help Steve get to level 55 and don't forget Double XP weekend will be going on so it's a win win situation you get to play with Steve and get Double XP.
So if you have the time make sure you check out these gaming nights and have some fun!
That's all I have for this week fellow community members.   If you want your gaming night to hit the front page of Platform Nation hit me up on the forums or email me at [email protected] with all the needed info for your gaming night.
Keep gaming  and at Platform Nation, United We Game!