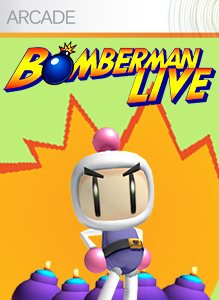 Hey Everyone,
OzBoxLive Radio Season IV is starting very soon. And we have our first Game Night for the year ready to roll with the support of Microsoft Australia.
Our first "Community Playdate" will be on FRIDAY MARCH 13th. From 8pm to 11pm (AEST)
We will be playing the Biggest Blockbuster, Most Explosive and Extremely Violent game that Xbox Live Arcade has to offer… BOMBERMAN LIVE.
Click here for more info about the Event and Players.
Feel free to Sign Up in the Forums. It's the only way to WIN a Prize (more details coming soon).
So if you are not into Resident Evil 5 or Street Fighter IV or just wanna have a break. Join the OzBoxLive team in some good old classic fun.
And remember to Press Aaaaaaaa!!!
Cheers,
Mark
www.OzBoxLive.com