This weekend March 13-14 Platform Nation will have the pleasure of attending The Emerald City ComiCon. Steve Artlip (Steve519) and my self will be hitting up Seattle's biggest comic book convention of the year in hopes of bringing the P*N community some awesome comic book coverage. The two day event is packed with some incredible guest's, everyone from Marvel's EIC Joe Quesada, Leonard Nimoy, Stan Lee, Aaron Douglas of Battlestar Galactica fame, Will Wheeton, Thomas Jane (only good Punisher) a absolutely ridiculous list of comic book creator's, artist's, and writers ranging from, Tim Sale, Greg Rucka, Brian Azzerello, Brian Micheal Bendis, JH Williams 3, Geoff Johns,  to Kurt Busiek and Ed Brubaker. Not to mention Emerald City ComicCon will play host to 343 industries.  343 Industries Emerald City ComiCon
Now I could not be more excited about this event, besides the comic book juggernauts in attendance, 343 industries- the steward of all things Halo fiction will be present as will Bungie elite Frank O'Conner,  and a hand full of 343 industries soldiers. I'm really looking forward to this, as I have for awhile now been waiting to see what 343 can really do for Halo. It's not an unknown fact that most Halo hardcore, or Halo players in general have no idea about Halo fiction outside of Master Chief – good, Aliens – bad. This is by no means the whole story, believe it or not despite the game's extreme lack of quality story telling, the Halo universe is a deep and rich one- rivaled only by such mega epic's as Star Wars or Lord of The Rings.
I have read all the novels, and comics, and let me be clear, the games do not do the universe they dwell within justice. Hence my excitement upon hearing about 343 industries being in attendance , thus far all we have seen from them is Waypoint (which is a great step toward enlightening the public) a collection of short stories, and Halo Legends. All of these have done a great job in advancing the fiction for those who know it, and revealing it to those who do not.  343's presence at Emerald city ComiCon is a fantastic opportunity to find out what's next, where will they be taking us next, will we see a blowout for Halo: Reach- many questions that I look forward to asking.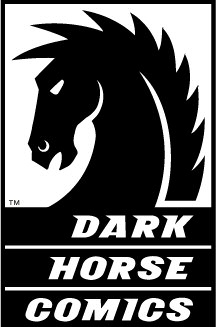 With panel's from Oni press, Image comics, DC and Vertigo, Marvel, Darkhorse, Top Cow and many others; this looks to be a comic book fan's delight. There is even a panel dedicated to The Green Lantern called "the Future is Bright"  I'm going to surely check this one out as I have heard nothing but great things about the previous few runs of GL (I will be grabbing them in TPB form A.S.A.P) and I am interested to hear where DC is taking the series. Another piece of info I am itching to hear about is from Vertigo in regards to my most beloved comic book series The Sandman, which is written by my favorite author Neil Gaiman, while Gaiman is not in attendance there is news coming about The Sandman, from what I understand the series had been mostly finished (aside from the spin off series) for sometime. I could be wrong but I have found no info suggesting otherwise. So this could be a big announcement for comics, as I am sure there will be many big announcements.
Aside from the ridiculous list of guest's, there's swag!  Everyone loves swag, and comic book swag is the best, so be sure I will be on the look out for the strangest and coolest swag I can find. I'll even make sure to take pictures for all of P*N that won't be able to attend the event.
Oh, and I can't forget to mention Cos-play, yes there will be tons of people dressed as our favorite video game and comic book characters, no sadly I was not able to convince Steve to dress up as a Sack person or Krato's, but we will be sure to get pic's of the best, strangest, and more than likely the worst dressed.
This is a huge event with lot's to be excited about, so go here  Emerald City ComiCon check it out, and feel free to let us know if there is anything specific you want us to check out while we are there. Like I said it's a massive event and I have barely scratched the surface. So here's to Emerald City ComiCon!
On a side note I am attaching an amusing video series about Emerald City Comicon for your viewing pleasure.